Here in Evansville, Indiana, we're in the thick of the heat and humidity that pretty much defines our region's long summer days. In spite of (and because of!) current circumstances, I hope everyone's been finding creative ways to take some time away to disconnect and recharge. Some examples of 2020 vacations on our team include a cabin in the Smokies, a cross-country RV trip to Yellowstone, car camping and cycling near Telluride, CO, and a lakeside cottage retreat in northern Indiana. How are you celebrating summer this year?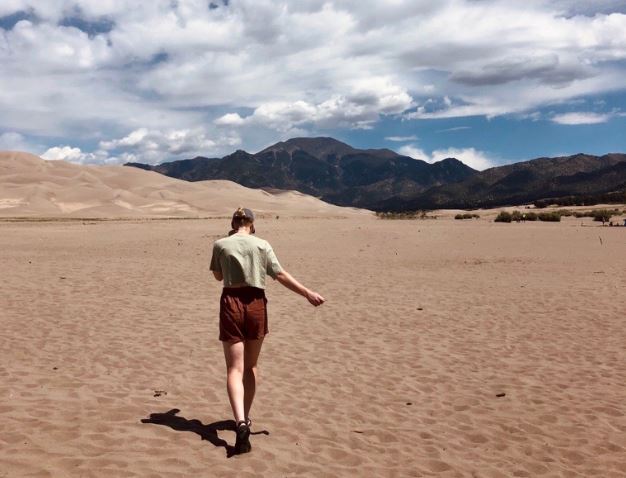 As part of our goal to highlight the creative teams across our company, we'll be taking our own little trip to share news and success stories from our talented Creative Services team! Learn what sets this group apart from our other creative teams in the Innovation + Design at Berry section below.
---
Innovation + Design at Berry
2020 Packaging Inspiration Challenge
Final week! The Blue Clover team is challenging YOU to join us in the exciting field of innovation by bringing recognition to unique and inspirational packaging out in the markets! Some examples might include (but aren't limited to) products with cool dispensing features, premium aesthetics, or an improved or new user experience. Post your product to Yammer and with the tag #inspirationchallenge2020, then challenge a coworker. Entries received by July 31 will be entered to win a $50, $25, or $10 giftcard for a cool summer treats or merchandise at Starbucks.  Ideas and inspiration are everywhere – check out some of the other entries and please continue to share!

Creative Services:
Delivering Award-winning decoration
Above the noise and activity of the production floor at our Evansville headquarters, in a quiet corner between the thermo conference room and the Subway breakroom, a team of printing and creative experts is delivering some of the best packaging decoration in the industry. Creative Services works directly with our customers, sales, customer service, and production teams across the country (and around the world!) to meet or improve on production schedules and quality expectations for final decorated packaging. Decoration capabilities include wide web, narrow web, digital printing, direct printing, in-direct flexography, hot stamping, cold foil, silkscreen, in-mold labeling, and more! (Translation: they are well-versed in a wide number of cutting-edge technical decoration techniques.)
Check out this article to read about Creative Services' silver and bronze wins at this year's FTA Excellence in Flexography Awards
To brush up on the fundamentals and benefits of great decoration, check out Color & Technical Manager Kirk Birchler's article for FTA's web site
A sweet success story
Main Squeeze Shakeups recently requested a drink cup for their Hilton Head, SC business featuring their logos "with a black border". Little did they know that their request would land on the desk of Jeff "C-Dog" Kuhn, one of the best drink cup artists in the business! Over his years at Berry, C-Dog's worked on cups for customers spanning restaurants, sports stadiums and teams, convenience stores, and more! His creativity and extensive knowledge of print processes helps him maximize brand impact while staying on budget. In this case, the customers at Main Squeeze Shakeups were so pleased that they sent their glowing feedback along with photos of the printed cups enjoying a little sunshine at the beach. When life gives you lemons, C-Dog and the Creative Services team will give you a summery, cheerful cup to put them in!

---
Perspectives from the Field
A Recipe for Productivity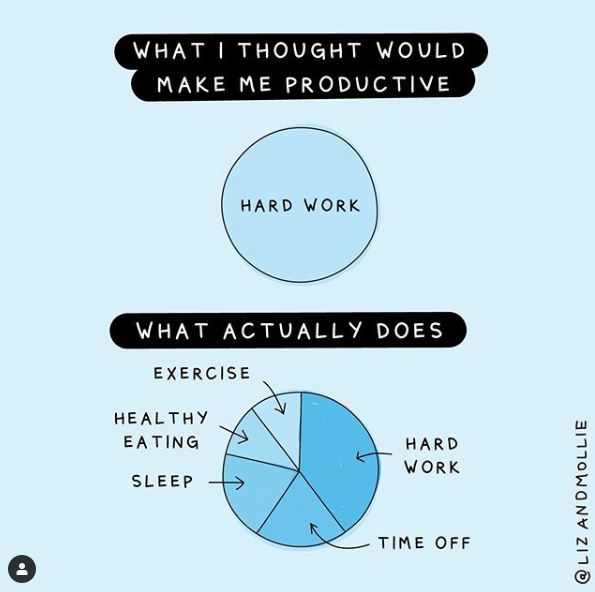 Truman's Brings Sustainable Fun to Cleaning
Packaging Strategies recently profiled Truman's, a direct-to-consumer brand launched in 2019  to infuse personality into household cleaning while reducing waste. While packaging sold in stores is designed to stand out on the shelf, Truman's DTC model enabled them to design both their product and shipping packaging around a minimalist aesthetic that eliminates single-use plastics and waste. Products are packaged in small concentrated cartridges with refillable plastic spray bottles, and the brand does a great job advocating for the environmental benefits of plastics over alternatives like glass! Key points: plastic is less energy-intensive to manufacture, produces a fraction of the green house gases, is less likely to break in transit (or in consumer households), and is much lighter overall – reducing fossil fuels consumed in transport. Truman's is a great example of plastic's important role in responsible environmental stewardship!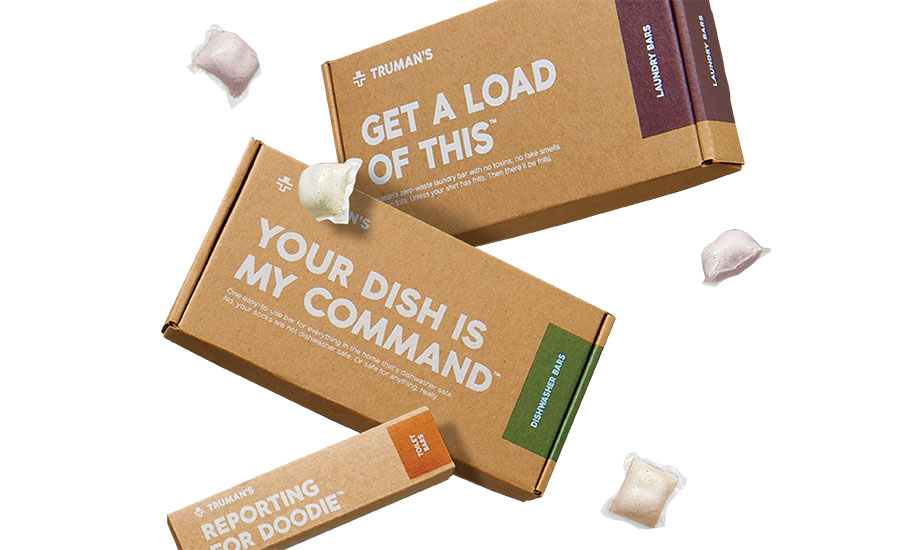 99Design's 2020 Trends in retail Packaging Design
At the beginning of 2020, 99designs offered a roundup of influential packaging trends for the coming year. While "global pandemic" didn't make the list, the rise of e-commerce and DTC brands place more emphasis than ever on packaging's role in providing a positive brand experience for a consumer.
---
Creativity at Work
Be well,
– Melissa Fehsenfeld
Design Contours is a series of biweekly updates oriented toward helping you stay current on news and trends that are relevant to design work, consumer insights, and brand news within consumer packaging. Please feel free to share feedback or suggest ideas for content you'd like to see in future editions.