Amidst a lot of uncertainty these days, there is some good news. Across much of the U.S. and Europe, the spread of COVID-19 is slowing, even as people begin re-engaging with public spaces. This could be a result of two key factors. First, the arrival of summer (namely, the trifecta of heat, humidity, and increased time spent outdoors) is a natural barrier to disease transmission. Second, even without lockdowns, people are continuing to wear masks, practice social distancing, and minimize interactions with shared surfaces in public environments. So if you're starting to go a little stir-crazy, take appropriate precautions and spend some time in the outdoors! 
Here's what's coming up in today's newsletter:
A quick recap of Blue Clover's recent webinar on storytelling
Packaging World predicts post-COVID packaging trends
Lovers of belt-bags – check out the belt-bottle
The hospitality industry rolls out the welcome mat
---
INNOVATION & DESIGN
BCS Webinar Recap: Storytelling – The Power of Expression
Senior Industrial Designer Kelsey Coffey hosted a webinar to share the value of storytelling and how it can apply across all disciplines. She drew inspiration from her passion for baking to create a series of memorable steps for preparing and sharing compelling stories.
Gather your ingredients: know your stakeholders/audience, their needs, and the big idea
Combine them effectively: with confidence, an even speaking cadence, and an organized progression of ideas
Let it bake: pressure-test it by prepping early, trying multiple versions, and practicing on others
Keep tabs on future events by following us on LinkedIn and subscribing to our email list on our website!
Packaging Innovation in the New Normal
Packaging World recaps another recent webinar featuring five expert panelists who gathered to discuss themes driving post-COVID packaging innovation. Topics of conversation included:
Ensuring packaging structure and design features are compatible with WHAT rapidly accelerating distribution channel? (POP QUIZ! – answer below)
How anti-pathogenic packaging could help counter risk of disease transmission
Sustainability in packaging is here to stay
Considerations to minimize supply chain disruptions in a global crisis
How marketing has been able to leverage digital technology to facilitate business operations & connectivity
(Answer: e-commerce)
How the GO.c Belt-Bottle Solves for Sanitizing
In the "Concepts + Coffee" webinar series, our team recently illustrated Blue Clover's design process by taking an aerosol sanitizing concept from an idea to a finished prototype. Design group WI labs recently launched a similar concept – the Go.C Belt-Bottle. The video is a great overview of how to identify and solve for pain points through product design.
Perspectives from the Field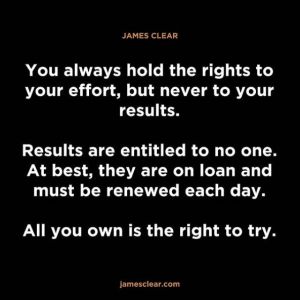 ---
MARKET UPDATES
Hospitality's Uphill Battle for Consumer Confidence
Convention centers sit empty. Businesses are restricting travel. Consumers are opting for road trips in RVs over flights and hotels. Across all industries, Leisure and Hospitality has suffered the most devastating losses in jobs (-70% of its workforce) and revenue (-$31 billion). Hotel brands are pivoting quickly, leveraging automation, new cleaning products, and partnerships with trusted consumer brands (such as Clorox and Lysol) to win back consumer confidence in hotel cleanliness and safety. Here's a preview of the changes:
Both the industry and individual brands are releasing updated cleaning guidance for hotel operations. California's Clean + Safe checklist contains 34 separate points.
Marriott is recommending increased furniture spacing, plexiglass barriers, hand sanitizer dispensers, and signage to encourage physical distancing
Guests may have the option of picking up optional PPE kits containing face masks and wipes at the front desk (in addition to that spare toothbrush)
Restaurants, buffets, gyms, spas, and pools may be closed
Fogging machines may be used to broadcast disinfecting solutions over large areas
Super-sized Roombas may roam the halls, freeing up staff to spend more time deep cleaning
---
CREATIVITY AT WORK
The new PS5 design divides fans and, of course, memes abound.
It's the summer of the bicycle! If your last bike had training wheels, here's how to get started.
Read how bridging two very different industries resulted in sleek new suits for the SpaceX astronauts.
See you outside.
– Melissa Fehsenfeld
Design Contours is a series of biweekly updates oriented toward helping you stay current on news and trends that are relevant to design work, consumer insights, and brand news within consumer packaging. Please feel free to share feedback or suggest ideas for content you'd like to see in future editions.