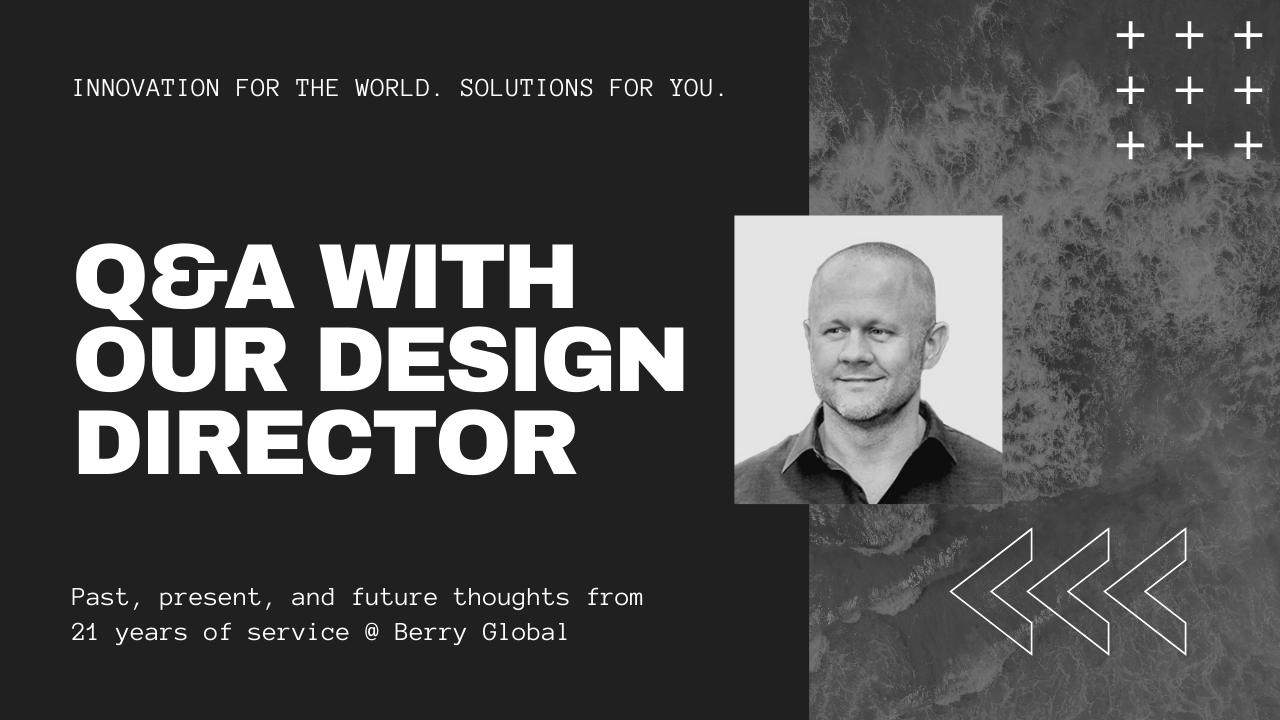 Berry Global's Design Director for Blue Clover Studios, Scott Fisher has been a part of this growing company for 21 years. We took this opportunity to ask him a few questions about the changes he's experienced, and the future of the industry.
Q. What is the biggest change you have seen in your 21 years at Berry Global?
A. The biggest change is the amount of growth in terms of technology & product offerings. When I started my employment, we had less than 15 domestic U.S. facilities that manufactured rigid packaging by way of injection molding. We now have over 290 facilities worldwide producing flexible and rigid packaging as well and engineering materials and adhesives servicing customers across the globe. Our technology capabilities have expanded tremendously allowing us to design and manufacture for just about any packaging type desired by our customers.
Q. How has design played a role in the growth that you have seen?
A. Design has played a major role in our growth by providing design, research, and prototyping services to support the brand owners who want customized packaging solutions. This has resulted in custom packaging that elevates the brand and differentiates itself on the retail shelf.
Q. From your experience, what do you think will have the greatest impact on packaging design over the next decade?
A. We have and will continue to see more focus on sustainability, recyclability, and use of post-consumer resins (PCR) as technology advances in terms of material science, processing, recovery, and capacity. Brand owner's packaging sustainability requirements are trending up pushing this to the top of their list and will soon become a #1 must have in the overall project scope.
Q. If you could give yourself advice one year into your career, what would it be?
A. Have patience and understand it takes a team to effectively develop a great solution. It's OK not to know something. The key is to know what to ask and where to go for the answer. All the employees at Berry are great to work with as everyone in the company is willing to help out at any time.
Need help designing your custom packaging? Contact us to get started on your project!
If you find this content useful, consider following us on LinkedIn, or subscribing to our email list so you don't miss any future content.