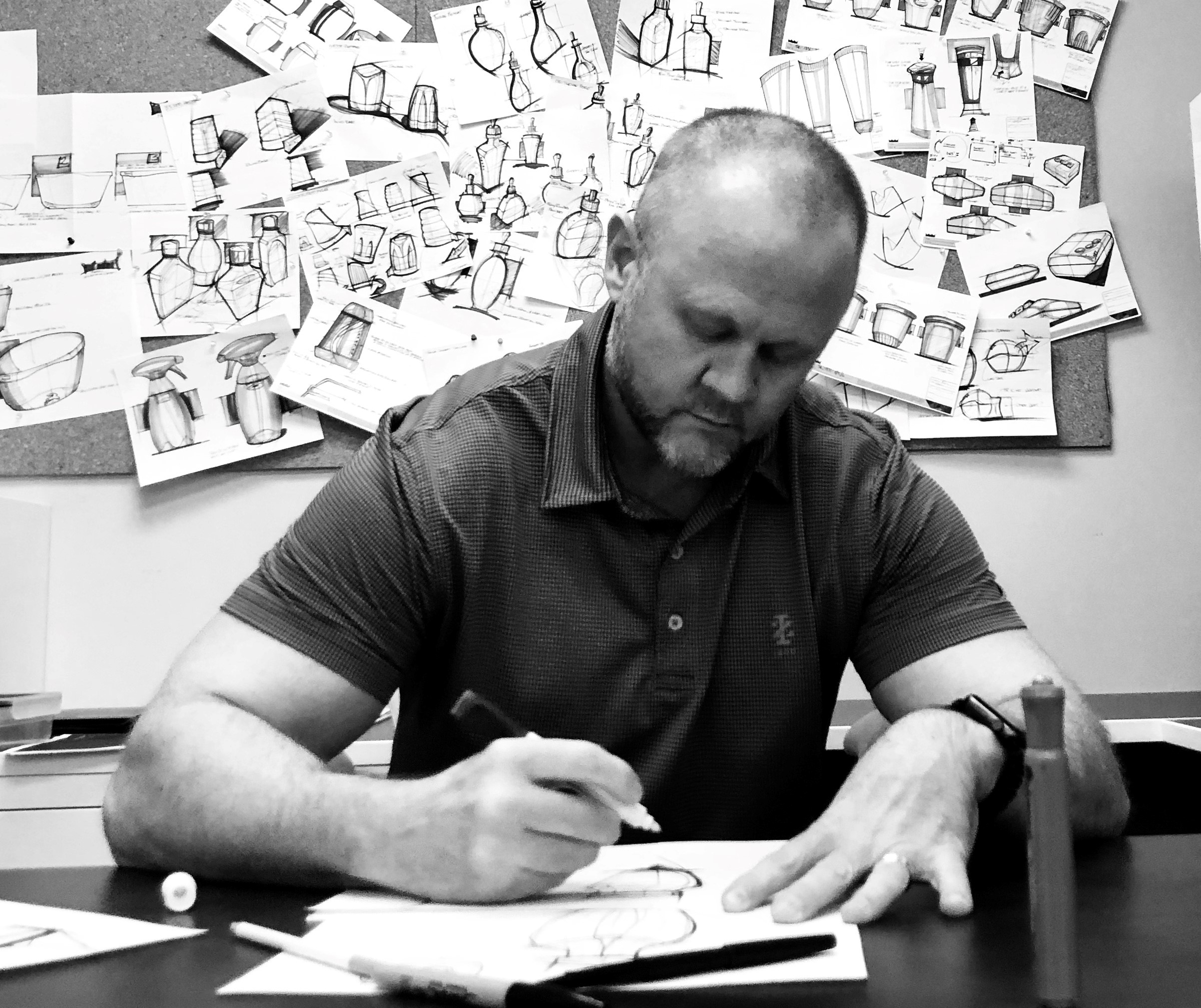 SCOTT FISHER, DESIGN DIRECTOR
As Berry Global's internal industrial design studio, Blue Clover Studios elevates the world's leading brands through package design. Berry Global Design Director, Scott Fisher is the mastermind behind Blue Clover and what it brings to the industry. With many patents himself Scott leads a team focusing on Industrial Design, Design Research, and Model Making. His team works to not only bring new innovative products to the marketplace, but also collaborates with world leading brands to enhance their packaging and products for a modern economy. With focus on designing for recyclability and user experience, Scott and his team are leaders in package design.
Do you have a favorite project, what was it?
Rather than saying one favorite project I am going to say any project that holistically encompasses user experience. User experience involves packaging aesthetics (structure & decoration), ergonomics, functionality, and an element of safety such as tamper evidence or child resistance. When we provide solutions that deliver on a majority of these attributes and see it on shelf it's a great feeling to know you're making a difference in people's lives.
How do you describe a good invention?
A good invention delivers on a solution that improves upon someone's lifestyle by making the experience more enjoyable and is socially responsible. A good invention could range in complexity from a safer way to deliver or administer a new drug to simply improving or increasing a usage occasion of a snack product. It's all relative to the type of product and consumer you're designing towards.
What is your favorite 3 word sentence?
Appreciate the moment